WebMoney is a global payment settlement system for online business activities. The company has more than thirty six million active users from all over the world who use the system. In addition, more than one-hundred thousand stores accept payment via the company. WebMoney was established in the year 1998 and its headquarters is based in Moscow, Russia.
Check your credit with Identity IQ
WebMoney's technology is based on a set of standard interfaces that the participants use to manage their valuable property rights, secured by guarantors. All participants must provide personal information that is verified by the Certification service.
WebMoney is among the largest electronic payment processor by the number of active users. The company is operated by the WM Transfer Limited. WebMoney is also used for peer-to-peer payments and has an escrow system. The company charges a small fee for all transacted amounts. WebMoney allows you to keep track your funds, make secure transactions, resolve disputes and attract funding.
HOW TO LOGIN
Logging in to WebMoney is easy and fast. You can enter your login and password using confirmation by E-NUM or SMS irrespective of the type of WebMoney Keeper. To log onto your WebMoney account, follow the steps below:
Step 1 – Click here to open the website in a new tab and then click on the "Log in" hyperlink located on the upper-right side of the screen.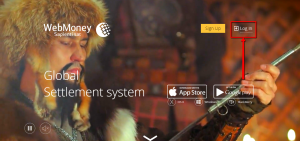 Step 2 – Enter your login email/WMID/phone number, enter your password, enter the number displayed on the picture and then click on the "Enter" button.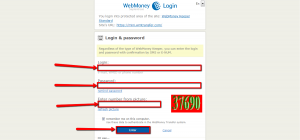 You should be able to log in to your WebMoney account if the login details entered are linked to your account. Note that you can click on the "Remember me on this computer" checkbox if using your own PC or laptop. Doing so will enable your PC to recall your login data the next time you visit the site. Uncheck the box if using a public or shared computer to prevent another person from gaining access to your account.
HOW TO RESET YOUR PASSWORD
You shouldn't worry much if you have lost your WebMoney password. You can recover it by simply following the steps listed below:
Step 1 – Click on the "remind password" hyperlink if you cannot remember the password for your WebMoney account. You should be redirected to a new page where you need to select an item from the menu that touches on your issue.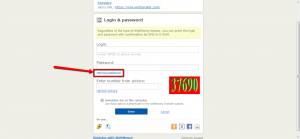 Step 2 – To recover the password, press on the "WebMoney Keeper password recovery" button.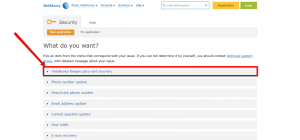 Step 3 – Then click on the "Continue" button.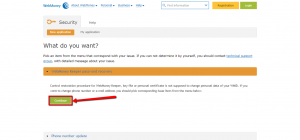 Step 4 – Enter your phone number/email address/WM-identifier and then press on the "Continue" button. Follow the instructions on the next page you will be redirected to recover the password.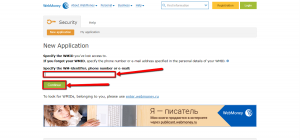 Make sure your login details are entered correctly to avoid problems in recovering the password.
HOW TO MAKE A PAYMENT
Step 1 – Click "Pay" to submit payment for your bill. You will need to pick an item from the categories and then make a payment. Note: In order to authorize a payment, you must log onto your WebMoney account.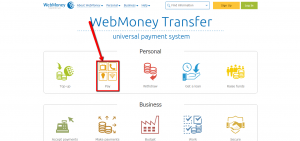 ---