Since the opening of its office in 1997, Bank of Bolivar now has a total of four full-service banking centers in three communities. Its head office is in Bolivar, Missouri.
Online banking generally refers to a web-based system which allows you access your bank account, online. With Online Banking from Bank of Bolivar, the online banking system detects if you are using a normal computer, a tablet, or a mobile phone before adjusting the screen presentation accordingly, in order to guarantee you the best online banking experience depending on the device you are using. This guide will take you through the login, password-reset and online banking enrollment steps in Bank of Bolivar.
HOW TO LOG IN
Please consider these login steps if you are an existing Online Banking customer:
Step 1- Access Bank of Bolivar website by going to https://www.bankofbolivarmo.com/
Step 2- In the Personal Banking section within the homepage, enter your Username and Password, then click Login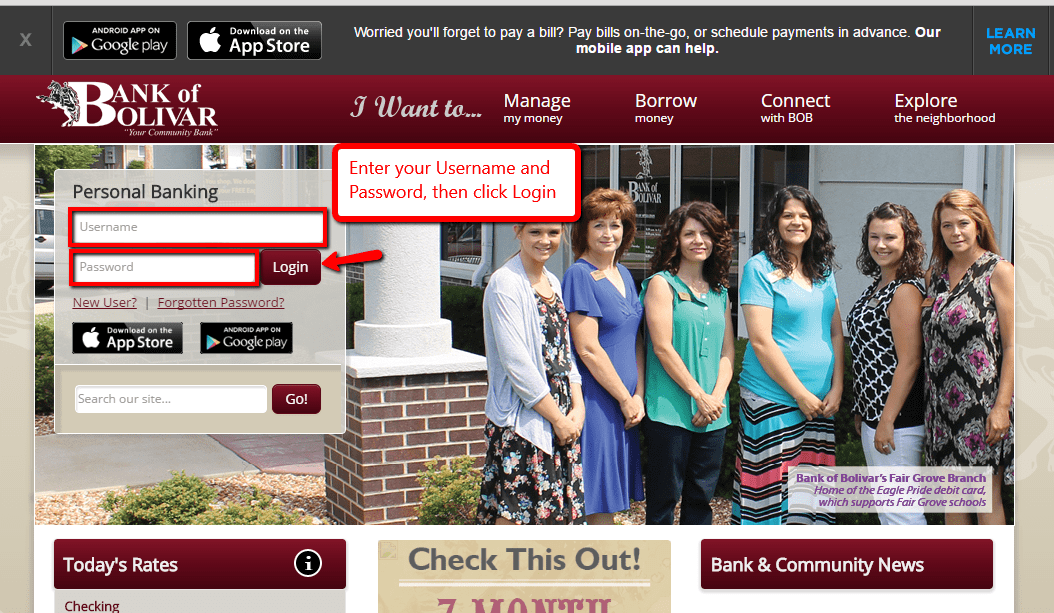 The bank after validating your online banking credentials, it will grant you access to your account
FORGOTTEN PASSWORD/ LOGIN ID?
If you are an Online Banking customer in Bank of Bolivar and you happen to have forgotten your Online Banking credentials, please follow these steps to recover them:
Recover Username
Step 1- Click Forgotten Password? link in the Personal Banking section in the homepage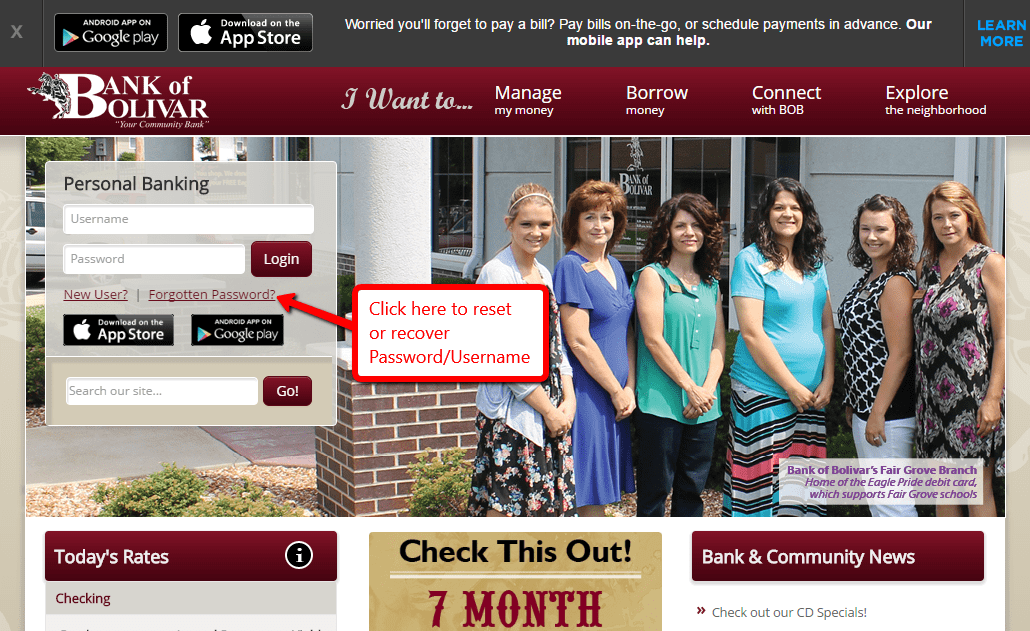 Step 2- Now, click I forgot my username link shown below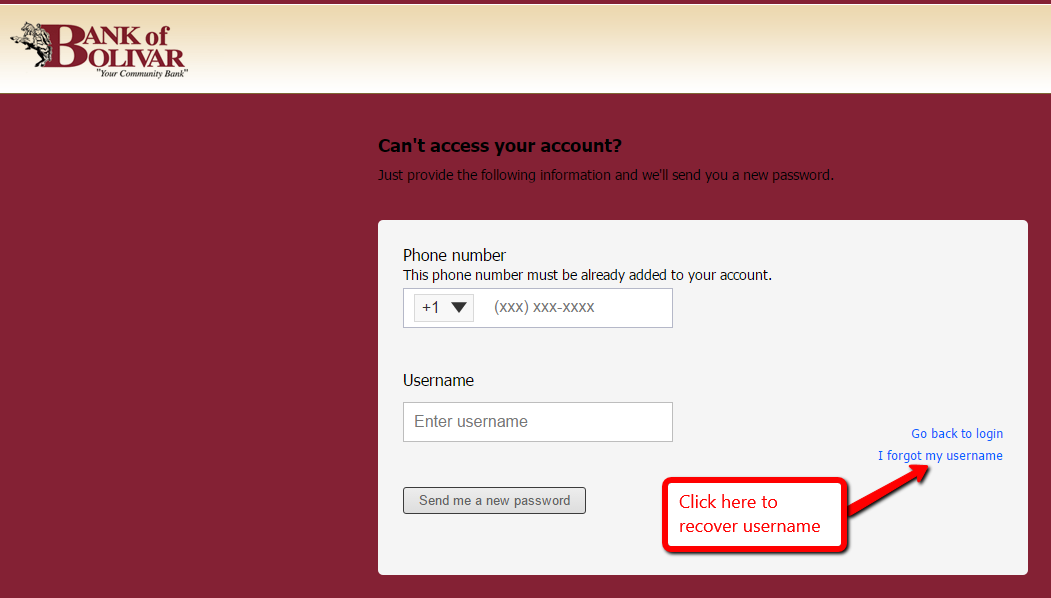 Step 3- Enter your email address in the bank records, then click Send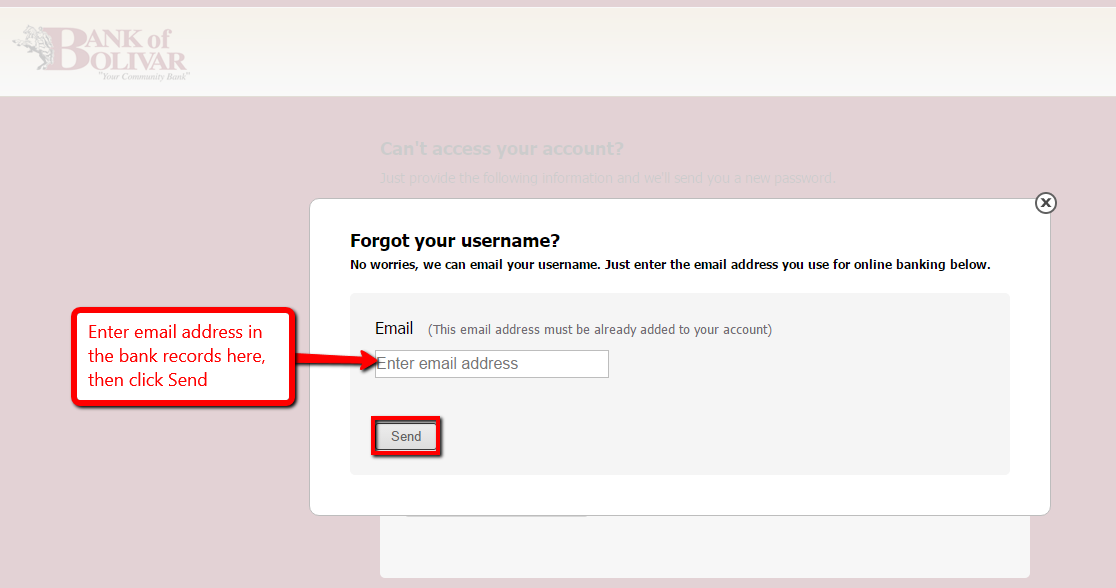 You will receive an email with your Username
Reset Forgotten Password
Step 1- Click Forgotten Password? link in the Personal Banking section in the homepage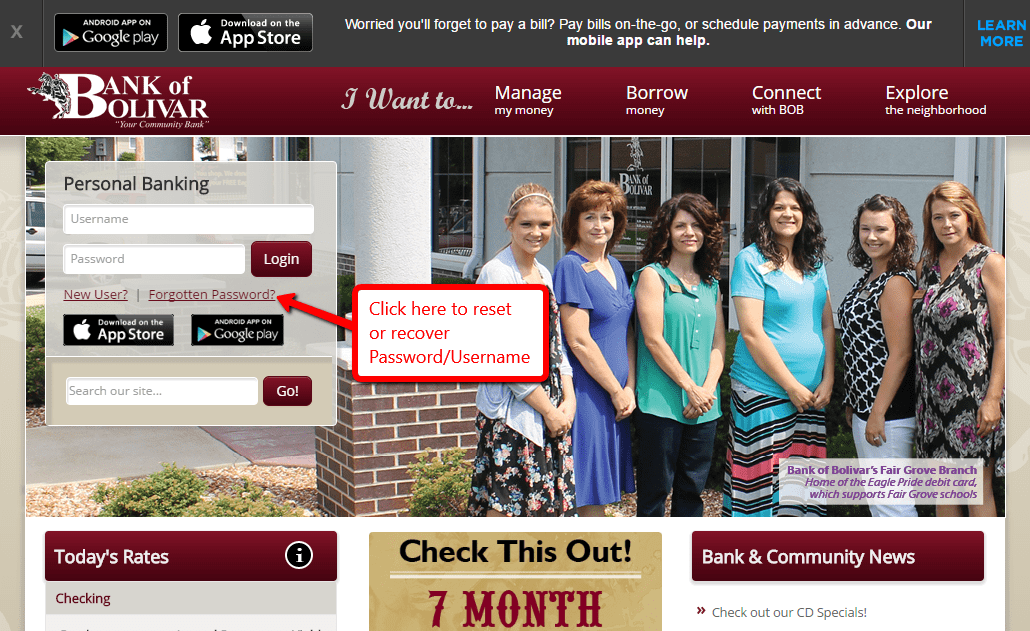 Step 2- Enter the phone number registered in your account and your Username, then click Send me a new password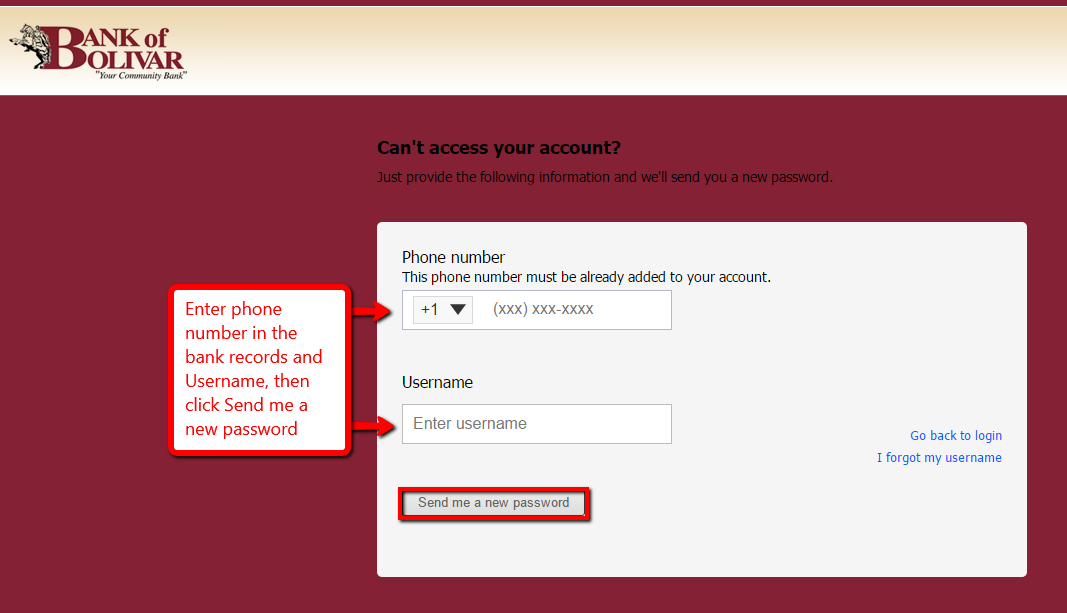 The bank will send you a new password after approving the information you provided
HOW TO ENROLL
Consider these enrollment steps if you are an account holder in Bank of Bolivar and you wish to enroll for online banking:
Step 1- In the Personal Banking section within the homepage, click New User? link shown below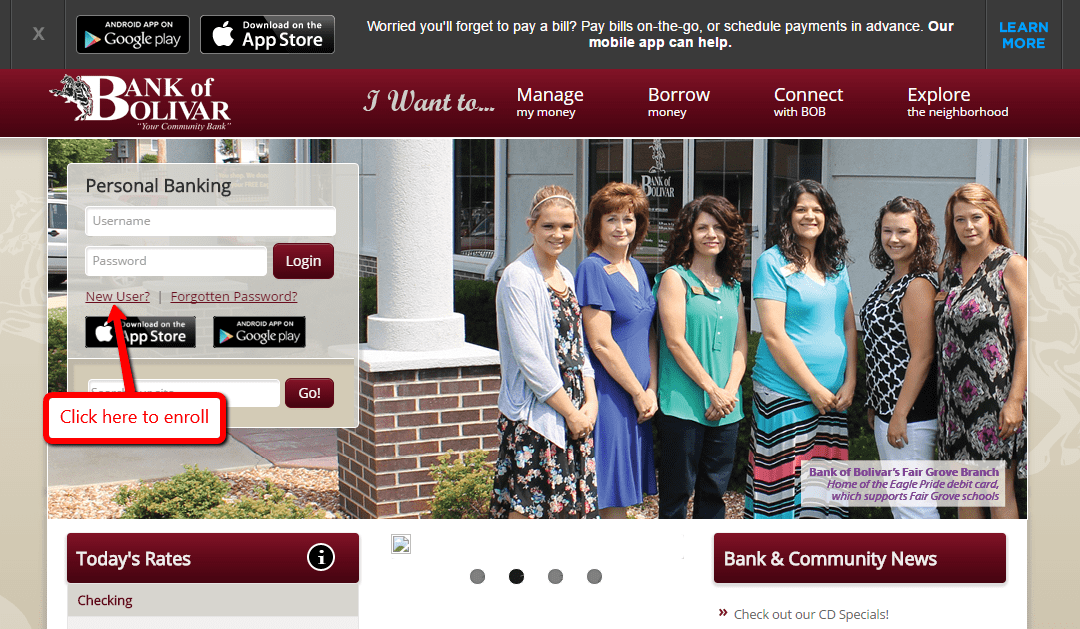 Step 2- Please fill in the Secure Sign Up form and make sure to tick the Bill Pay and Terms & Conditions checkboxes at the bottom before clicking the Complete Sign up button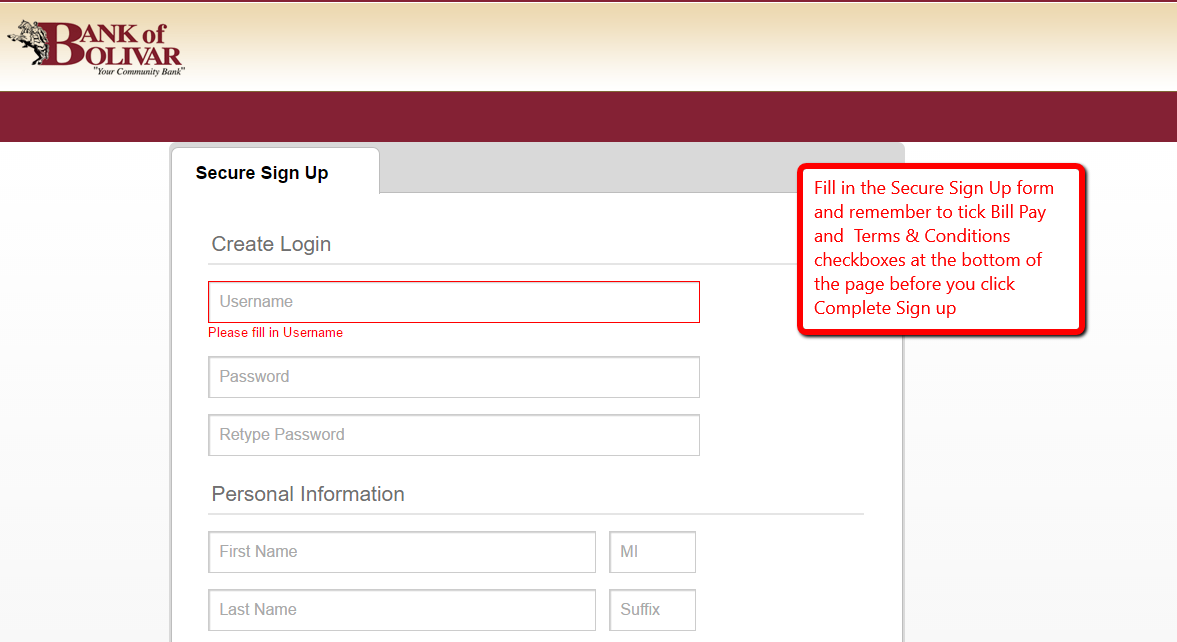 The bank after approving your information, will authorize your online banking credentials
MANAGE BANKOF BOLIVAR ONLINE ACCOUNT
Bank of Bolivar provide Online Banking features that allow you to:
Quickly view account balances
View account transactions, as well as check images
View, save, or print electronic statements
Transfer funds between your accounts
Send checks electronically and manage payees
Login Instructions for Other Banks (See all)