Public Service Company of Oklahoma (PSO) was founded in the year 1913 by Frederick William. At that time, PSO had a generating capacity of about three thousand kilowatts and supplied electricity to about three thousand customers in Guthrie, Lehigh, Tulsa, Coalgate, Atoka and Vinita. The headquarters was moved to Tulsa to come closer to the customers and Tulsa still remains the headquarters of the company to date. In the year 1925, PSO became a division of the Central and Southwest Corporation. Currently, PSO's power generating plants have a capacity to produce about four thousand megawatts of electrical power. The company serves about half a million customers in Tulsa and other customers located in southwestern Oklahoma. PSO is a division of the American Electric Power (AEP).
Check your credit with Identity IQ
PSO owns and maintains more than twenty thousand miles of distribution lines and more than three thousand transmission lines. The company has invested a lot of money in expansion projects to meet the high demand of electrical power. PSO ensures the reliability of electric through vegetation management, system maintenance and expansion of power generating plants. PSO strives to maintain community involvement. The PSO's employees participate in community activities with the aim of improving the quality of life. There several community activities PSO's employees engage in such as the PSO Connects Grant, Special Olympics and the MLK annual parade. PSO is committed to conserving the environment by conducting their operations in sustainable ways. The company is among the largest purchasers of wind energy and then sells it to consumers. PSO also offers a Wind Choice program for customers who want to purchase Oklahoma wind power.
HOW TO LOGIN
Step 1 – Click here  to open the website in a new tab and then click "Login" on top of the screen.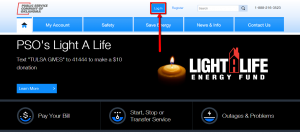 Step 2 – Type your user ID, the current password and click the "Login" button.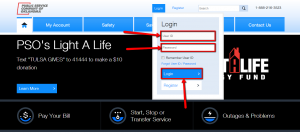 Note that if you are using your own computer and want to automatically login next time you visit the site click "Remember User ID" checkbox.
HOW TO RESET/FORGOTTEN PASSWORD
Step 1 – In case you can't recall either your username or the current password of your online profile, click "Forgot User ID/ Password"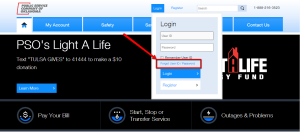 Step 2 – Click "I forgot my user ID" if you do not remember your username.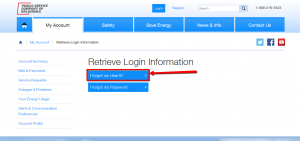 Step 3 – Enter the email address you used during registration and then click the "Submit" button.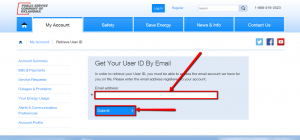 You should receive an email containing your username in after a short while.
Forgot Password
Step 2 – Click "I forgot my password if you can't remember your current password.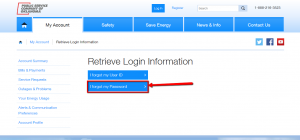 Step 3 – Enter the user ID that is linked to your account and then click the "Next" button. Follow the instructions in the in the next pages to reset your password.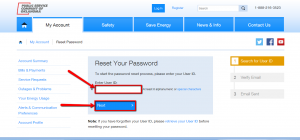 Note that, if you can't remember your user ID, retrieve it first before changing your password.
HOW TO PAY YOUR BILL
Step 1 – Click "Pay Your Bill" located on the left side of the screen.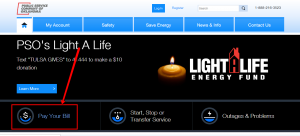 You will have to log in to your online profile to pay bills online. There are other bill payment methods to choose from. You can pay in person, pay by mail or pay by phone. Select the payment method that you prefer.
Login Instructions for Other Utilities Companies (See all)
---