Dayton Power & Light Company (DP&L) was founded in the year 1911 and its headquarters is based in Dayton, Ohio. The company sells electricity to commercial, residential and industrial customers. DP&L has more than one thousand and five hundred employees who serve over five hundred thousand retail customers. Electricity distributed by DP&L is generated by eight power plants that use coal. The company has one hundred and four substations. DP&L is a subsidiary of AES Corporation since 2011.
Website: https://www.dpandl.com
Mobile App: Not Available
Telephone Number: 800-433-8500 or 800-253-5801
Headquartered In: Ohio
Founded: 1911 (109 years ago)
Company's Rating:
Check your credit with Identity IQ
DP&L has established more than thirteen thousand miles of distribution lines and over one thousand and five hundred miles of transmission lines to effectively serve its customers in West Central Ohio. DP&L has helped its customers save energy and money through the introduction of Energy Efficiency Programs. These programs have provided tips to saving energy and savings for your home. DP&L has introduced new smart thermostats for homes to help reduce energy usage as well as lowering monthly bills. The smart thermostats can be controlled from a tablet, smartphone or laptop to adjust the temperature of your home since they are connected to the internet. DP&L has an excellent customer service to help customers in case of problems and answering questions.
DP&L has reinvested in communities to improve the overall quality of life of the locals. The company contributes to the communities through corporate contributions, foundation grants and volunteering of employees. The company has invested in programs that bring employees and the community together such as Gift of power, DP&L Cheap Seats and Right Tree, Right Place programs. DP&L has also partnered with different organizations that support sustainability of communities and economic growth.
HOW TO LOGIN
Step 1 – Click here to open the website in a new window and you will see the login fields on the right side of the screen.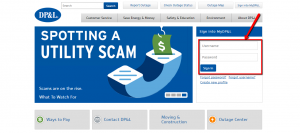 Step 2 – Enter your Username, your password and then click "Sign In" button.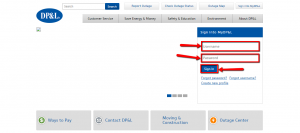 You should be able to log in if your login details are correct.
RESET/FORGOTTEN PASSWORD
Step 1 – Click "Forgot password?" if you have forgotten your password.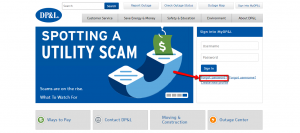 Step 2 – Enter your Username, your email address that you used when registering DP&L account and then click "SEND" button.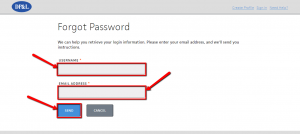 Forgot Username
Step 1 – Click "Forgot username?" if you have forgotten your username.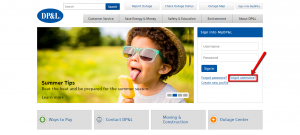 Step 2 – Enter your email address and then click "SEND" button.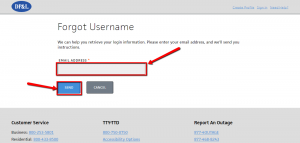 DP&L will help your retrieve your login information by sending a message with instructions to your email address. Follow the instructions you receive in your email to retrieve your username and you will also get a temporary password. It is important to change your temporary password to prevent another person accessing your account.
HOW TO PAY YOUR BILL
Step 1 – Click "Ways to pay" located at the left side of the screen.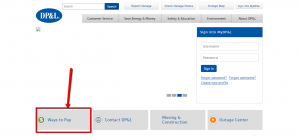 Dayton Power & Light offers a number of payment options. You can pay your bill by Speedpay, pay by mail, pay by phone, pay by automatic payment plan, pay by DP&L E-Bill or visit authorized agents to make payments. You should choose the method of payment that you prefer to pay your bill.
Login Instructions for Other Utilities Companies (See all)
---