Redstone Federal Credit Union was granted a charter in 1951 by the United States government. Originally, the credit union served only the Redstone Arsenal employees with assets totaling $55 and about 10 members. Today, Redstone Federal Credit Union has over 380,000 members with asset base of $4 billion.
Website: https://www.redfcu.org
Routing Number: 262275835
Swift Code: Not Available
Telephone Number: 800-234-1234
Headquarters: Alabama
Founded: 1951 (66 years ago)
Bank's Rating:
Many customers today want and expect convenience, efficiency and personalized services. Redstone Federal Credit Union knows this and that is why it has incorporated online banking services in its services. Customers can now login, open a new account and transact online from the comfort of their homes. This article provides a step-by-step guide to login, reset your password and enroll in Redstone Federal Credit Union Online Banking.
HOW TO LOG IN
You can easily sign into your Redstone Federal credit union online bank by using your surname ans password.
Step 1- Go to the Redstone Federal Credit Union's homepage: Either type www.redfcu.org into your web browser address bar or simply click this Redstone Credit Union Homepage link
Step 2– Type your username and password on the login are that is located on the top of the webpage, to your right and click login as shown below.

Once you have typed the right username and password, you will be taken to your dashboard.
Note: Password is case sensitive, make sure you are using the right case.
FORGOTTEN PASSWORD
If you are unable to access your account because you have forgotten your password you can reset it as follows
Step 1- Click on the "Forgot your password?" link

You will be taken to the next page where you will be asked to enter your username.
Step 2- Click send me new password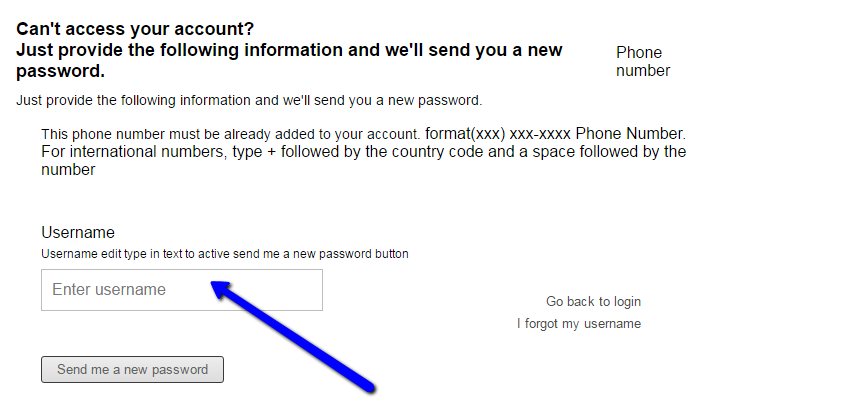 A new password reset instructions will be emailed to you.
Step 3– If you forgot your username, click the link I forgot my username on the picture above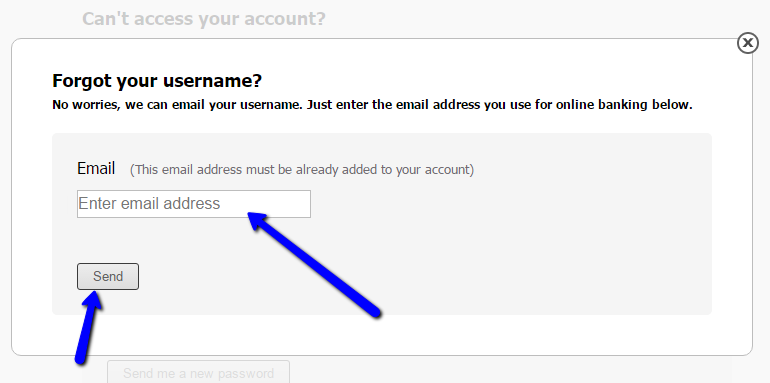 HOW TO ENROLL
You can to enroll for Redstone Federal Credit Union online banking service by following these steps:
Step 1- Once you've been directed to the Online Banking page, click on the 'Sign up for Personal Online Banking' link located just below the login area at the top right of the page.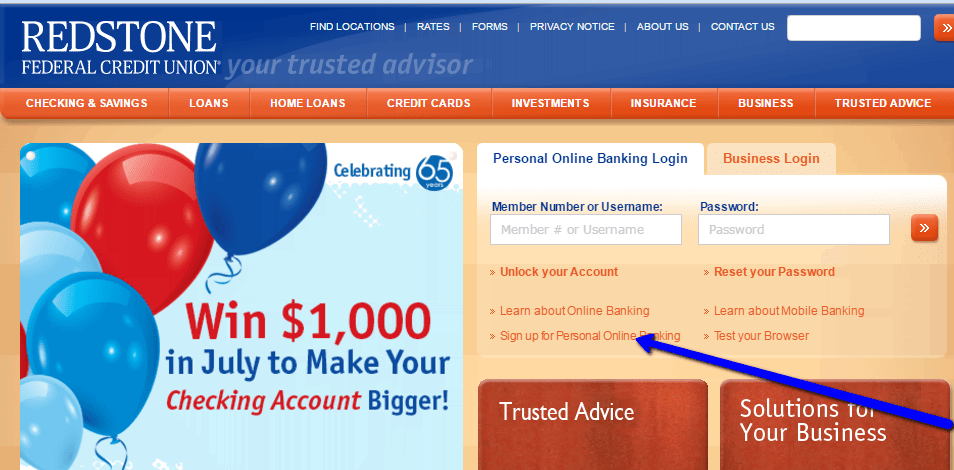 Important! please enable your cookies in your browser if you have not enabled cookies. If the cookies are not enabled, you will get an error message as shown below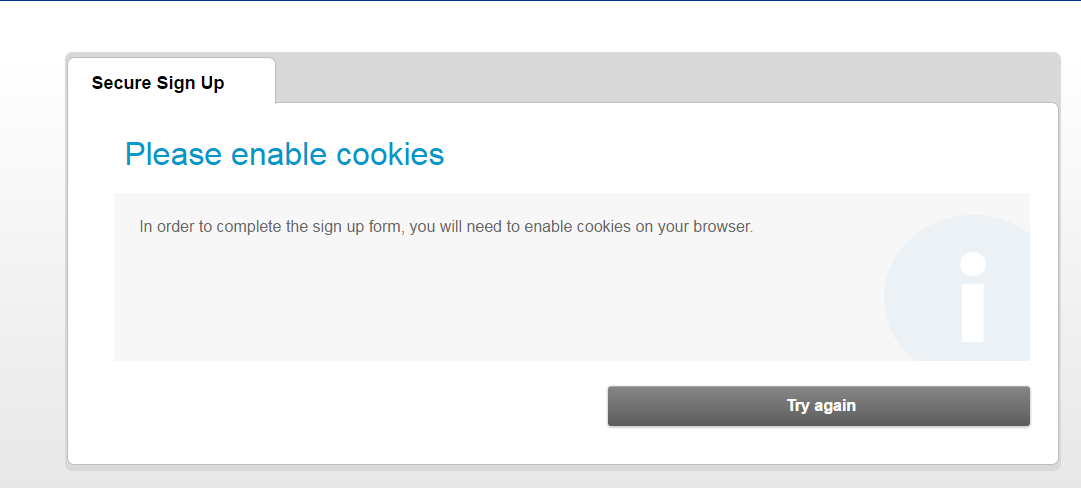 Step 2- Fill out and complete the enrollment form.Click next
MANAGE REDSTONE FEDERAL CREDIT UNION BANK ONLINE ACCOUNT
Redstone Online Banking makes it possible to access your account and do a number of things without leaving the comforts of your couch at any time you want. The days when you had to physically avail yourself at the branch for something as simple as checking your account balance are gone, thanks online banking.  Redstone Federal Credit Union Online banking   enables you to:
See your account balance
Transfer money between RFCU accounts
See the images cleared checks
Receive eStatements as well as your latest transactions history
Login Instructions for Other Banks (See all)