Bank of Marin is a financial service corporation based in the state of California. They are owned by Bank of Marin Bancorp. They specialize in serving local business of the Bay Area, assisting their owners and offering financial guidance. They also offer personal banking services and online services both for individual and business accounts.
Website: https://www.bankofmarin.com
Routing Number: 121141877
Swift Code: Not Available
Telephone Number: 800-654-5111
Headquartered In: California
Founded: 1990 (28 years ago)
Bank's Rating:
Read this tutorial in
Get Free Credit Score Report!
Bank of Marin Online Banking provides its customers all the benefits of going to the bank without worrying about the long lines. Access your bank accounts and view any transaction from your laptop or smart phone. To learn how to enroll, sign up or renew your password, this guide can help you through these process.
HOW TO LOGIN
To log in to your online bank account, open up you preferred browser and follow these steps:
Step 1- Go to your browser and type https://www.bankofmarin.com (or click this link).
Step 2- Click the orange login button and enter your User ID in the drop down options.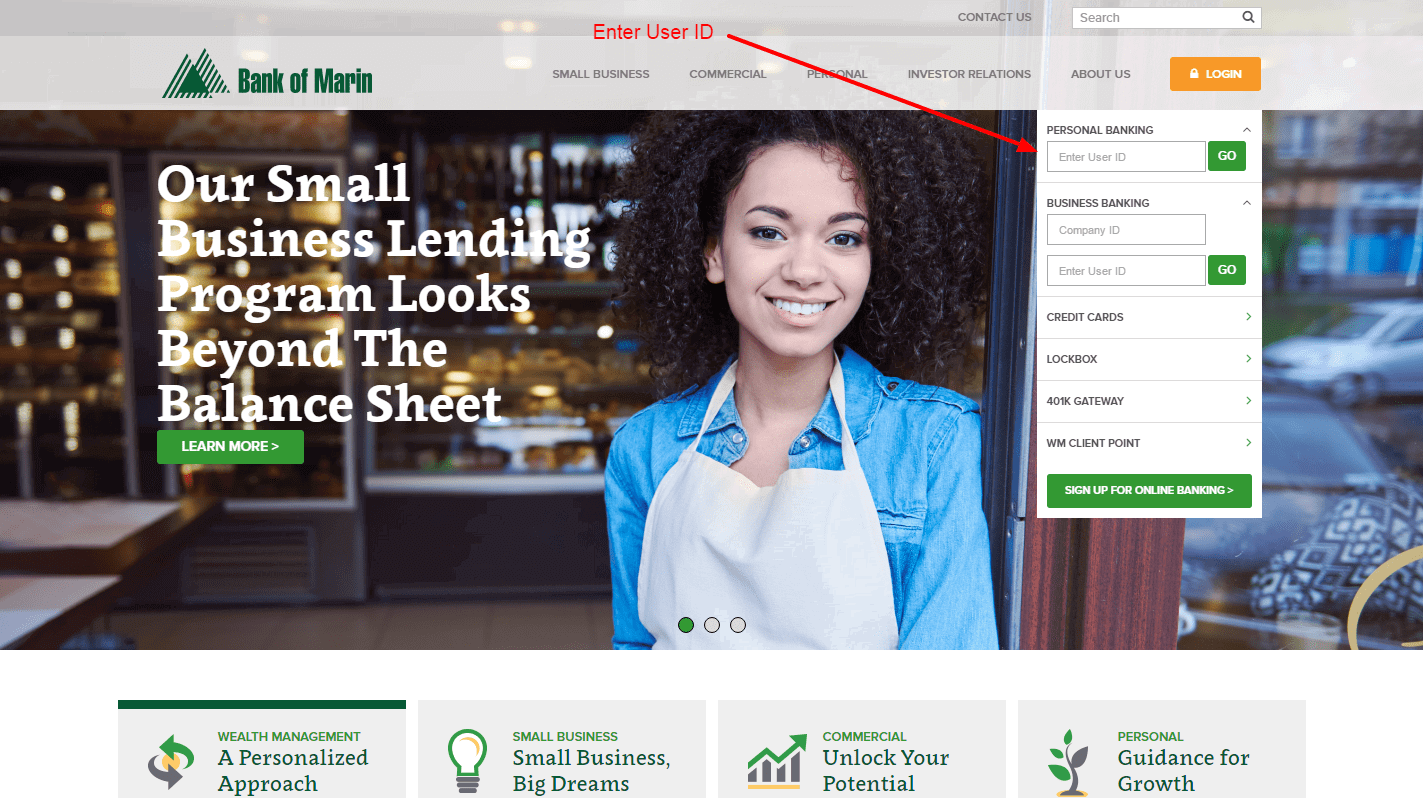 Once you enter your user ID, you will be taken to a window with a One-Time security code to verify your identity. You can select to send the code to your phone via text message or receive a call. After that, enter your password to log in to your online bank account.
FORGOTTEN PASSWORD
Bank of Marin does not allow to reset password in their website. To reset your password information, you may call their customer service number 1-888-722-1299.
HOW TO ENROLL
If you are new to the process and wish to have an online account, follow these steps:
Step 1- Click the same orange login button you would to login. In the drop down options, select Sign up for Online Banking.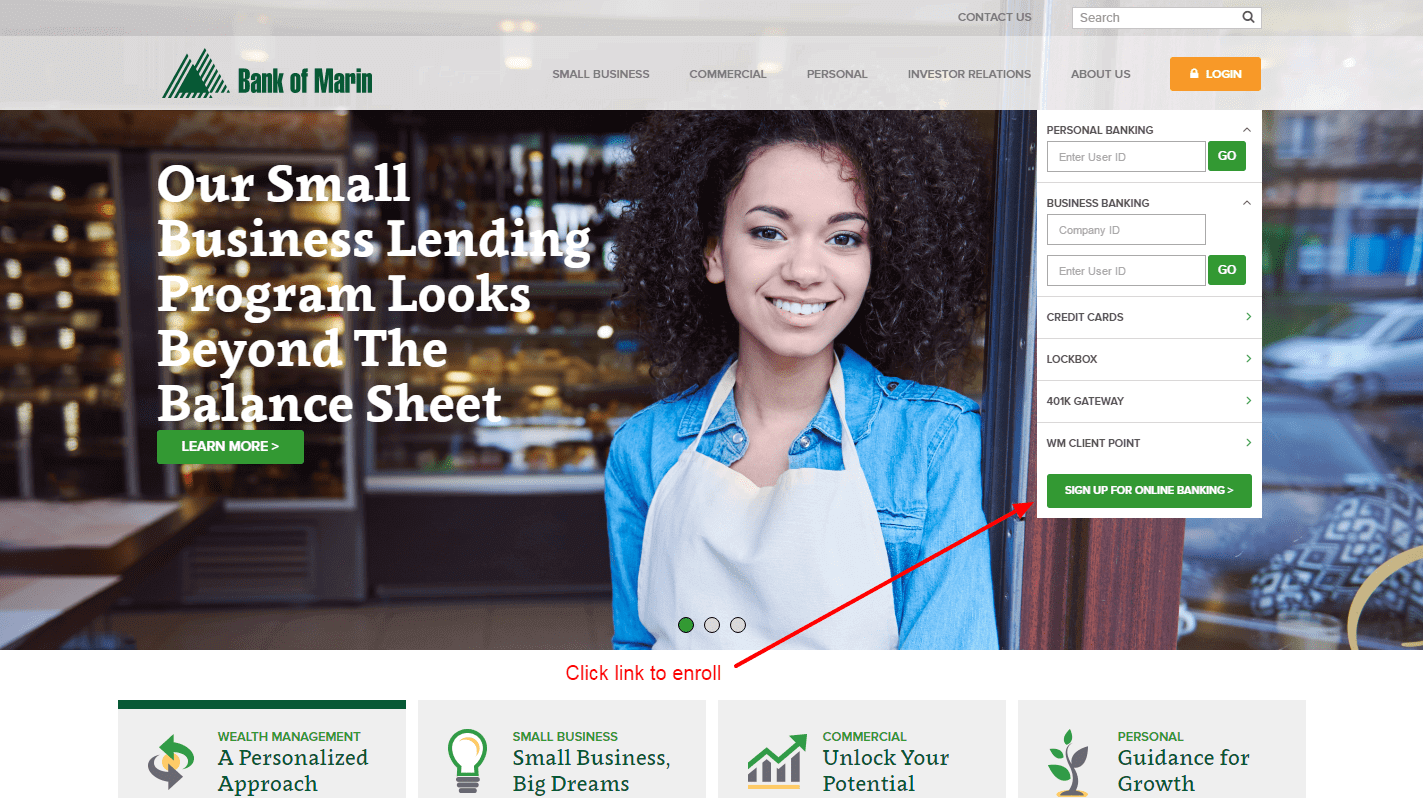 Step 2- Select the type of account you wish to be verified by. It can be your ATM or Debit Card number, your checking account number or a loan account. Read and agree to their Online Banking Agreement and Disclosure and select Continue.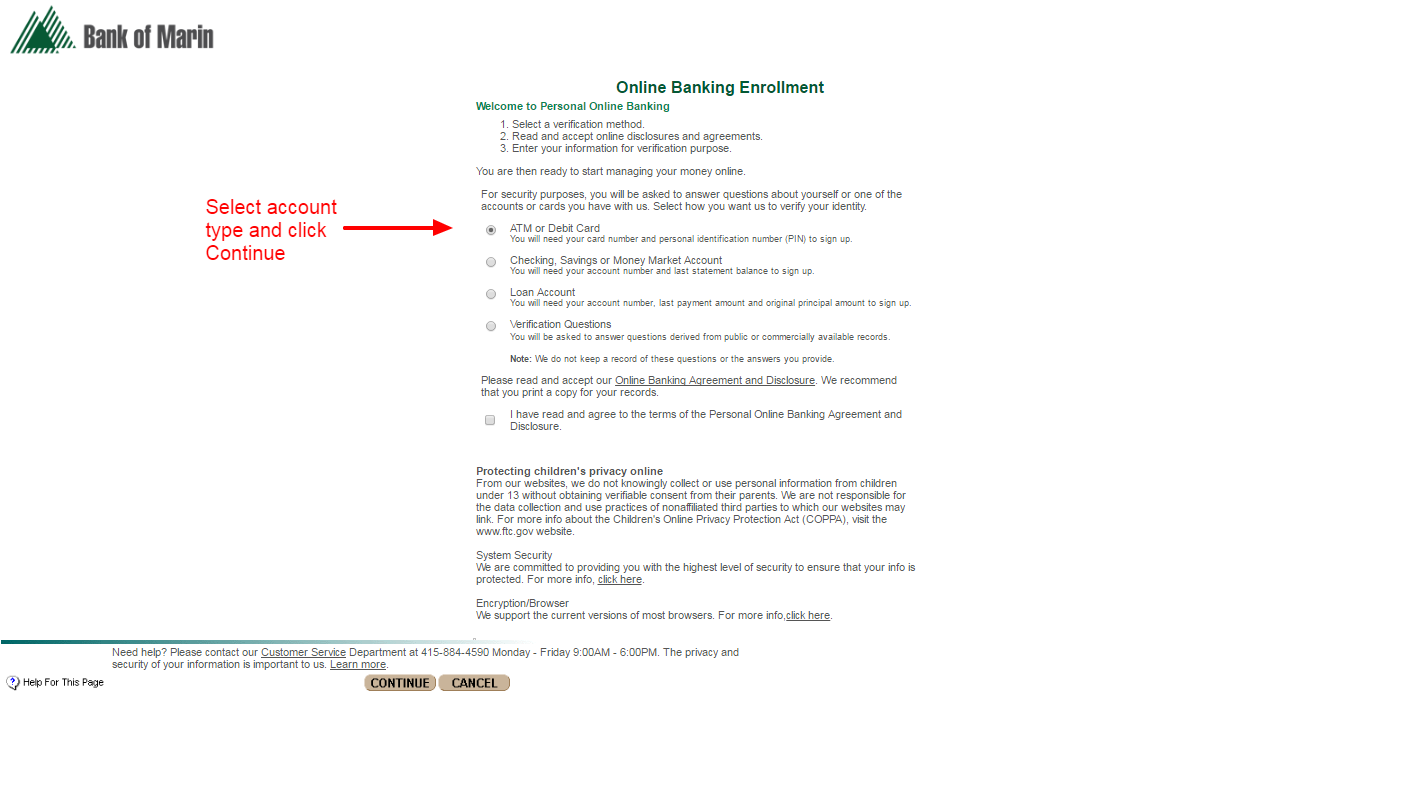 Step 3- Enter your personal information requested by site, including your full name, SSN, email address, an authorized caller, the last four digits of your card and pin number. Click continue.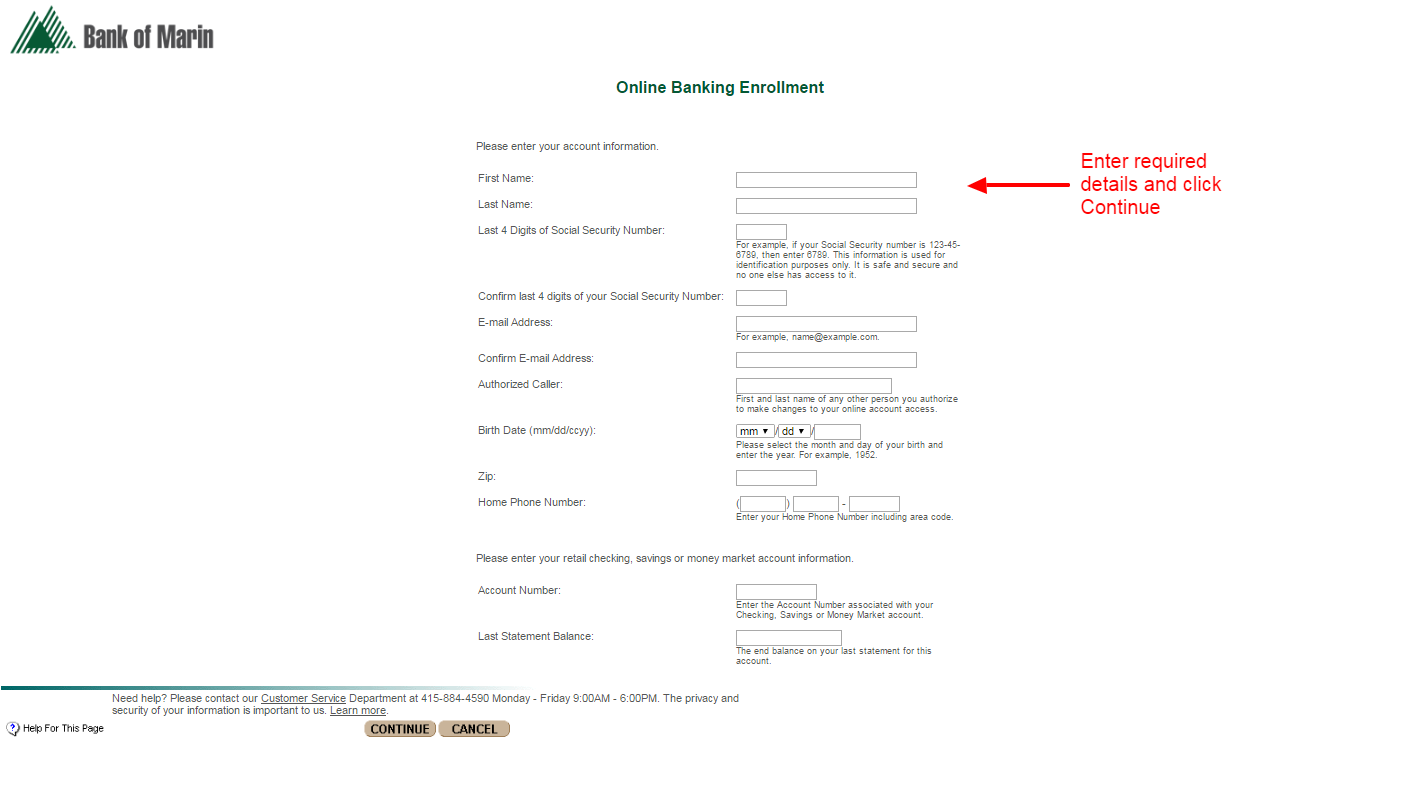 Continue with the enrollment procedure by like selecting your User ID and password. Continue until you receive confirmation by email your account was created and you are able to access it.
MANAGE BANK OF MARIN ONLINE ACCOUNT
Bank of Marin online services provide a secure access to their customer to handle their finances 24 hours a day. From viewing bank accounts and scheduling payments, here are some of the features offered by their Online Banking:
View account balances and detailed transactions
Make payments and advances
Transfer funds between bank accounts of checking or savings
Stop payments on a single or multiple checks
Schedule payments automatically
View e-Statements