Managing your personal finances and saving money can be complicated. There are so many things to track and so many unexpected events, keeping your finances in shape is no easy task.
Luckily help is at hand, there are an increasing number of web based tools being developed which can help to make this task much easier. Many of the best solutions can even be accessed through an app on your phone.
There are a wide variety of apps out there; some are very sophisticated others are a lot simpler. You do not need to always choose the most complicated one, you just need to choose the one that is the best fit for you.
This short guide will provide you with a list of some of the most helpful money saving and budgeting apps out there at the moment.
Download these and make sure your financial life a lot simpler.
Here we go!
Budgeting Apps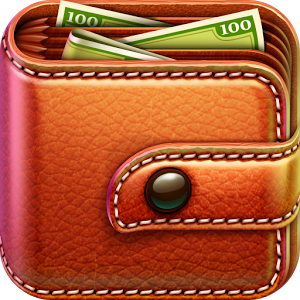 Spending Tracker
Spending Tracker is an easy to use expense manager available in all major app stores. It aims to help you by making it simple to track your spending helping you to stick to a budget and save money. It is free to download giving you instant control over your spending.
It has a simple and intuitive user interface with very quick expense entry. It allows you to budget over different time periods; you can choose to track your spending over a weekly, monthly or yearly cycle.
It comes with a 'Budget Mode'  which allows you to optionally set a fixed budget amount to help you meet your spending targets where you can carry over any remaining budget to the next month or week.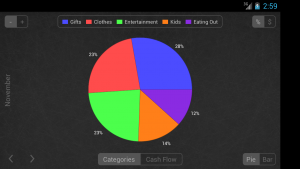 You can view how you are getting on in summary view which provides you with an overview of your current balance along with expense and income totals. This will help you to see your main areas of spending and act accordingly. You can also create multiple accounts; separate personal, business and savings accounts for example. Don't worry about losing any of your data either!
You have a number of backup options, keep your data safe by backing up to Dropbox with the auto backups feature taking care of that for you.
If that's too much work for you there is an even simpler alternative!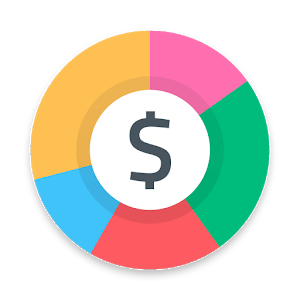 Spendee
Thanks to Spendee you will be able to track your money (both expenses and income) automatically through bank sync or manually so that you can analyze, organize and budget them for the future. You can even invite others to manage your shared family or household budgets.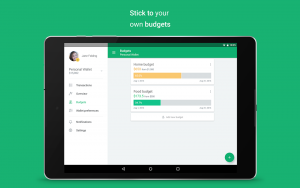 It is even possible to manage your money in multiple currencies and across multiple bank accounts. With Spendee you can add your cash expenses manually in only 7 seconds. Easily track where all your money goes at the end of the month with the ultimate bill tracker functionality meaning that you will never forget to pay for gas or other regular expense.
Adding a budget goal is quick and easy, as well as adding your spending and savings, this can be helpful when you have to track money during a special event such as a major holiday or wedding planning!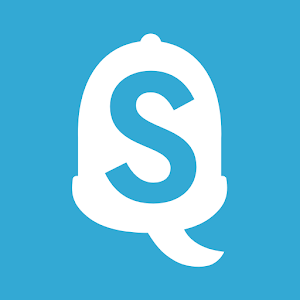 Squirrel
Another great alternative budgeting app is squirrel. Squirrel makes it easy to save for your goals and create, then keep to, your very own personalized budget.
After you download the app, simply add your monthly expenses and saving goals and then customize them with your own photos and names. This could be money for a holiday, your monthly TV subscription, a deposit for a new place or something else.
The app then keeps your savings safe and pays out your spending and bill money as you need it.
In reality though Squirrel is simply a bank account in your name, controlled by an app that makes it easy to budget your money and build healthy savings habits. Each month as your salary gets paid into the app, three things happen:
You can monitor your savings goals and watch them grow towards completion
Your bill money is kept safe and then paid out to your current account the day before your bills are due, so there's no need to ever have to worry about accidentally spending bill money!
Your spending money goes into your current account as normal
Your Squirrel account is held in your name and has its own sort code and account number. There are 2 ways most customers get money into Squirrel.
You can use this sort code and account number to pay money in yourself using a bank transfer.
Most customers then go on to have their income (salary, benefits payments etc) paid directly into their account. This is as simple as updating your details with your employer or changing the account details on invoices you send out (if you're self-employed).
Of all of the budgeting apps Squirrel is probably the most sophisticated but also the most complicated. Make sure you choose the one that works for you!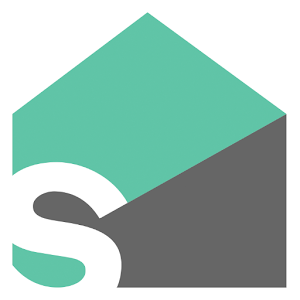 4. Splitwise
This is an app that makes it easy to split bills with friends and family. It can be used to organize all your shared expenses and IOUs in one place, so that everyone can see who they owe.
Splitwise keeps a running total over time, so you can pay each other back in one big payment, instead of a bunch of small ones, great if you regularly go for coffee with friends and don't want to work out how to split a really small bill.
You can also set up a number of notifications for split expenses like rent. Get notified when the rent check is due or get a reminder when you forget to pay someone back. There is no need to save the receipts and enter in expense data at a later date, with mobile apps for iPhone and Android, you can add expenses as soon as they happen.
Wait! There is more
It also comes with another really interesting feature. Most people want to be fair to each other, but sometimes they forget, or can't decide on what fair is. In addition to helping you can access mediation advice through the app about fairness issues through "fairness calculators."
These calculators turn crowdsourced data into a neutral fairness opinion about your personal situation; this can help to make sure you all stay friends if for some reason you cannot all decide how to split a particular bill.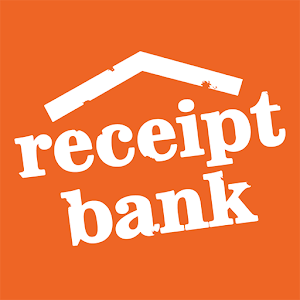 5. Receipt Bank
If you are self-employed managing your finances can be really difficult and complicated. The amount of paperwork you have to track and manage can be daunting at times.
With this app there is no need to store or transport paperwork, clients can submit items in real time. They just send the receipt through this app or submit it by email.
Receipt Bank extracts the details from your clients' items with the highest accuracy rating of any cloud app. All you need to do then is review and publish the data to your choice of accounting software; it also has built in foreign currency support.
Data is stored in the app securely for at least 7 years which is in line with the storage requirements of most global tax authorities.
Apps that can save you money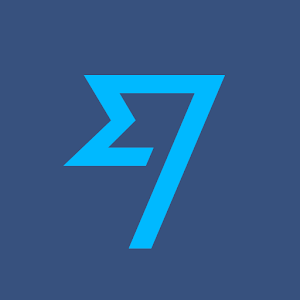 6. TransferWise
This is a great app to use if you ever have to make any payments in a foreign currency. It is particularly good if you do a lot of shopping online.
The app allows you to make transactions in foreign currencies at much better rates than the nearly all banks, it is quick to use and supports dozens of different currency pairs. In some cases funds can be sent by you and be accessible in a foreign bank account within ten minutes!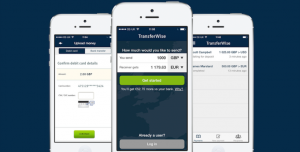 It is also really helpful if you have to make any payments by international bank transfer. You simply make a deposit by credit card and then make the transfer through the app in the local currency of the destination bank, potentially making substantial savings on any currency fees and also bank charges.
The user interface is very clean and simple, there are no complicated processes to figure out and the online support, should you need it, is excellent!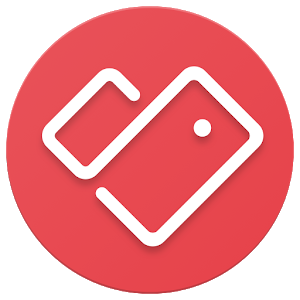 7. Stocard
How many different store cards do you have in your wallet? How many of these do you even use? If the answer is not many you are probably missing out on a lot of the advantages that these cards bring. Stocard makes it much easier to manage each of your store cards and use the benefits that they offer.
You can download the app for free then all you have to do it simply present your Stocard App at the cash register and collect all points and discounts straight away. This app does not support every single store card globally but it does support the most common ones used in most major economies.
This will help you to stay informed and never miss a discount again, and all that without having to juggle multiple plastic cards, rummaging around your wallet or bag to fine them.
You can even save Passbook/Apple Wallet passes, airline-tickets and gift cards in Stocard. Store cards can be a much underused source of discounts and benefits.
Don't let these benefits get away from you!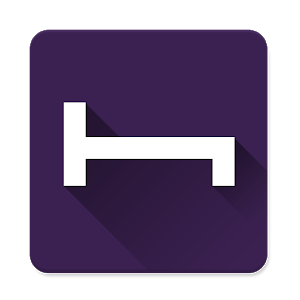 8. HotelTonight
This is something a little different but can save you money. How many times a year do you travel to a new city and have to book accommodation? If the answer is often then this may be the app for you.
HotelTonight helps you to book last minute accommodation, often at a big discount as hotels have not sold the room with only hours to go before it is too late!
There are a huge variety of hotels that use this option at all price points and it can be a great wait to save money.
However there is a catch!
In order to really benefit from this app you cannot book accommodation until the day you need it which is not for everyone!
Sometimes if things are busy there may be no rooms available and there could be no accommodation available. But for some people who are comfortable with that this is a great way to save money.
The user interface is very clean and simple to use, the booking engine is very quick and reliable. Overall this is a very easy app to use and worthwhile downloading to your phone, especially if you are in a new city and you want to stay an extra night on the spur of the moment then this is the app for you.
Hopefully the apps above will help you to manage your finances. Technology is moving so fast that by the time you have read this article there will probably be half a dozen more apps out there that will offer to help you to manage your personal finances!
Whilst the apps above are a great help, the most important piece of functionality cannot be found in any app.
It is found inside you!
There is no substitute for will power and determination; no developer will ever be able to include this in a piece of software.
Whilst the above apps will help, the most important thing you can do to make sure they work is visualize where you want to be. Visualize the goals you have and use these apps to support you in your journey.
Technology alone will not get you there but it will help you a lot! Don't be afraid to embrace these apps, use different ones and try to figure out which is the best app for you.
In some cases the apps above have additional paid features which will be of use to you, but as with everything see if it is possible to try before you buy.
You don't want your budgeting efforts to result in you spending more money!
Good luck and keep an eye out for any more apps which can help you to move more quickly towards financial freedom.
Share This Post