Atlantic City Municipal Utilities Authority (ACMUA) was incorporated in the year 1978 by the board of commissioners of Atlantic City. ACMUA acquired the Atlantic City Water Utility in 1980 and assumed its operation and maintenance. The headquarters of ACMUA is based in the city of Atlantic in the state of New Jersey. ACMUA supplies potable water to customers in the City of Atlantic which is situated on Absecon Island in the county of Atlantic. ACMUA is governed by a board of directors who establish the company's policies and plans to meet water demands in communities. The board consists of five members. ACMUA ensures continuous delivery of potable water by replacing aging facilities, water conservation and fast response to water leaks.
Website: http://www.acmua.org
Mobile App: Not Available
Telephone Number: (609) 345-3315
Headquartered In: New Jersey
Founded: 1978 (42 years ago)
Company's Rating:
Check your credit with Identity IQ
The main facilities owned by ACMUA include twelve wells, two surface water reservoirs, the Pleasant Water Treatment plant, three water towers and a maintenance garage. The company also owns and maintains more than one hundred and fifty miles of water transmission lines.
Atlantic City Municipal Utilities Authority has won several awards for providing high-quality drinking water in Atlantic City. ACMUA is committed to conserving water and has incorporated measure to reduce wastage. The company has also provided a number of ways customers help in conserving water. ACMUA has an informational website to keep their customers informed about the company's activities. You can find the latest news, engineering design guides, the rules and the current water rates, etc. from their website. ACMUA also provides annual water quality reports to keep their customers informed on the progress of the company.
ACMUA's customer assistance is great since they are fast in responding to customer issues. In addition, the company has provided online forms, for example, the billing inquiry form to assist customers. ACMUA's website also offers a special request reading for their customers.
HOW TO LOGIN
Step 1 – Click here to open the website in a new tab and click "Log in" which is located on the upper-right side of the screen.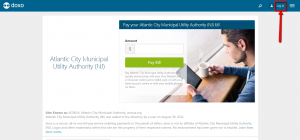 Step 2 – Enter either your username or email address associated with your doxo online account and then click "Continue"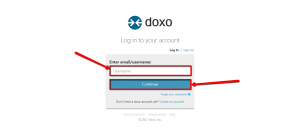 Note that the email address or username has to be associated with your online doxo account to proceed further. If you are a new, sign up for an online account before you can log in.
HOW TO RESET/FORGOTTEN PASSWORD
Step 1 – In case you have forgotten the username of your online account, click "Forgot your username?"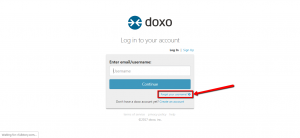 Step 2 – Enter the email address that you provided when creating a doxo online account and then click on the "Request username" button.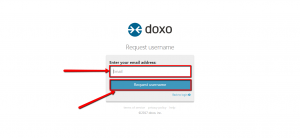 You should receive an email containing your username after a few minutes. Make sure you have entered your email address correctly to receive your credentials.
HOW TO PAY YOUR BILL
Step 1 – Click "Click here to pay your bill online" hyperlink and you will be redirected to a new page.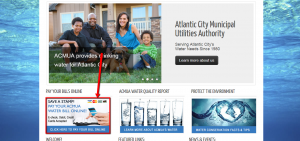 Step 2 – Select the payment type, then enter your account number and click on the "Search" button. Follow the instructions in the next pages you are redirected to pay your bill online.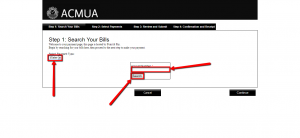 Login Instructions for Other Utilities Companies (See all)
---