Portland Water Bureau is a municipal utility in the City of Portland. The headquarters of the company is located in Portland in the state of Oregon. The Portland Water Bureau has been in business since the year 1895. The company's main source of water is the Bull Run Watershed. It also sources water from the Columbia South Shore Well Field. Most of the company's customers are served by gravity flow to reduce pumping expenses. In some instances, pumps are used to deliver water to customers who cannot be served by gravity. The company has water tanks that are buried underground, elevated, partially buried, at ground level or standpipes. The total number of tanks owned by Portland Water Bureau is sixty four and are either constructed with concrete or steel. Portland Water Bureau strives to ensure sustainable operations through recycling and use of renewable energy. Sustainable operations are meant to reduce costs, save energy and elimination of waste.
Mobile App: Not Available
Telephone Number: 503-823-7404
Headquartered In: Oregon
Founded: 1895 (125 years ago)
Company's Rating:
Check your credit with Identity IQ
Portland Water Bureau's service territory includes parts of Washington, Multnomah, and Clackamas counties in the state of Oregon. The Water Bureau provides potable water to more than nine hundred industrial, commercial and residential customers. Apart from retail sale to customers, the company also offers wholesale services. The Bureau carries out a lot of tests to ensure provision high-quality drinking water free of contaminants. The current service area of Portland Water is approximately two hundred and twenty-five square miles.
Portland Water Bureau has fire hydrants every one thousand feet in sparsely populated areas and every five hundred feet in high-density areas. The hydrants have a unique color for identification.
HOW TO LOGIN
Step 1 – Click here to open the website in a new tab and then click "Sign In" which is located on the upper-right side of the screen.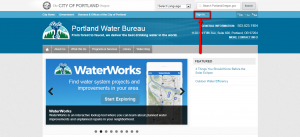 Step 2 – Enter your username or email address, your password and then click the "Sign In" button.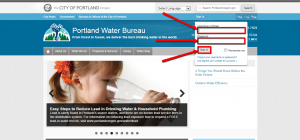 You shouldn't have troubles logging in to your online account if your credentials were typed correctly. Note that you can check the "Remember me" box if using your own computer. Otherwise, uncheck if using a shared or public computer.
HOW TO RESET/FORGOTTEN PASSWORD
Step 1 – If you have forgotten either your password or username, click "Forgot your username or password?"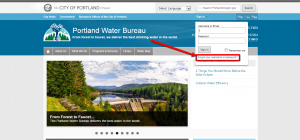 Step 2 – Enter the email address you provided during registration and then click the "E-mail My Account Information" button.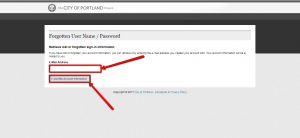 You should receive an email with your credentials after a few minutes. Check your email to view your lost credentials.
HOW TO PAY YOUR BILL
Step 1 – If you want to pay your bill, click "Pay My Sewer/Stormwater/Water Bill"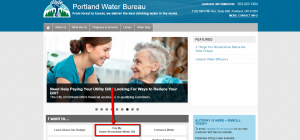 Step 2 – Click "One time payment" to pay your bill without registration.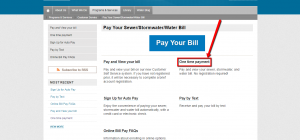 Step 3 – Then click the "Pay Now" button.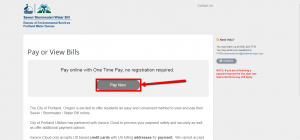 Step 4 – Enter your account number without dashes, enter either your last name or business name and then click the "Search Invoices" button.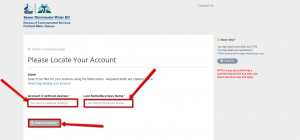 In order to make a bill payment online, you must first sign in to your account. Other ways you can pay your bill are pay by text or sign up for Auto Pay.
Login Instructions for Other Utilities Companies (See all)
---