BAC Florida Bank is headquartered in Coral Gables, Florida and caters to customers domestically and internationally, mainly in Latin America. The bank offers an array of banking and financial products and services at the individual, corporate and institutional level in the areas of Private Banking, Wealth Management, Corporate and Institutional Banking and Financing of Real Estate.
Routing Number: 067009044
Swift Code: BFLBUS3M
Telephone Number: 305-789-8077
Headquartered In: Florida
Founded: 1973 (45 years ago)
Bank's Rating:
Read this tutorial in
Get Free Credit Score Report!
BAC Florida Bank Internet Banking is a convenient way to fulfill your personal and corporate banking needs on the go. The My eBAnC Virtual Branch offers BAC Internet Time Deposits, BAC Internet Checking, BAC Internet Savings, BAC Internet Money Market and so much more!
HOW TO LOGIN
To login to BAC Florida Bank Internet Banking you need to open the bank homepage in another window by clicking this link: BAC Florida Bank and follow the detailed instructions provided below:
Step 1: On the homepage go to the 'Sign in..'  drop down link on the page and click the 'Internet Banking' link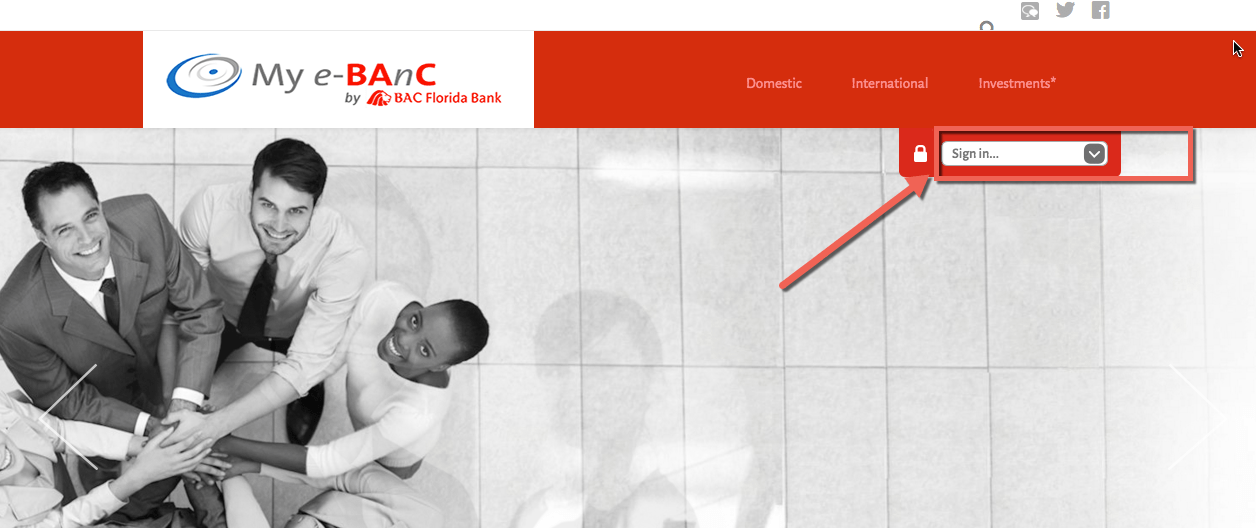 Step 2: You will be directed to the login page to enter your My e-BAnC ID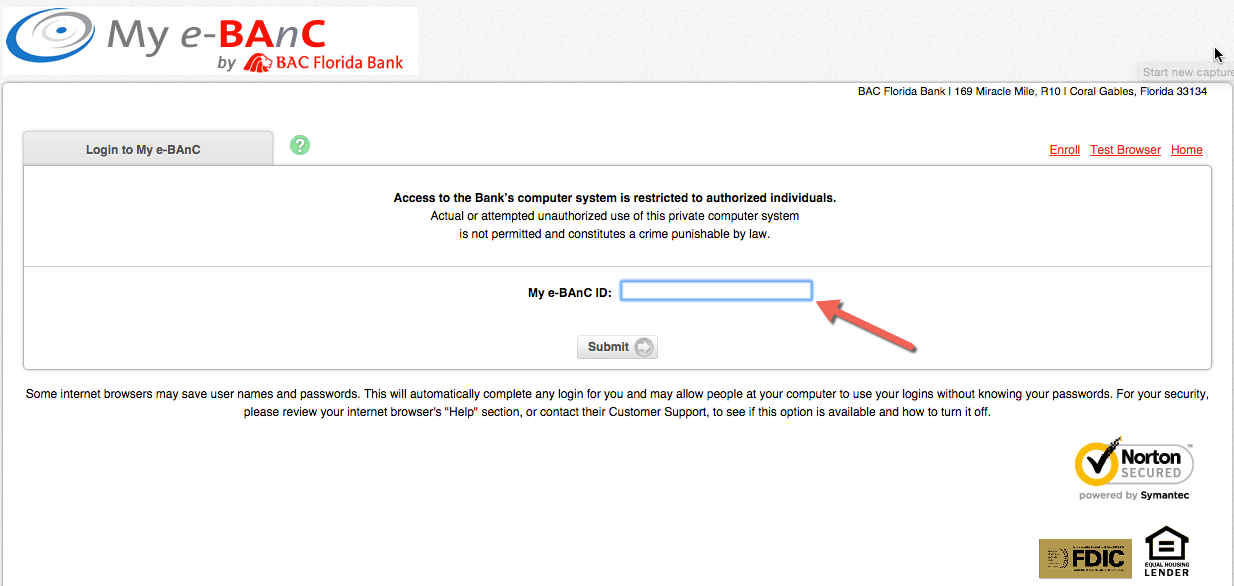 Step 3: Click on the 'Submit' button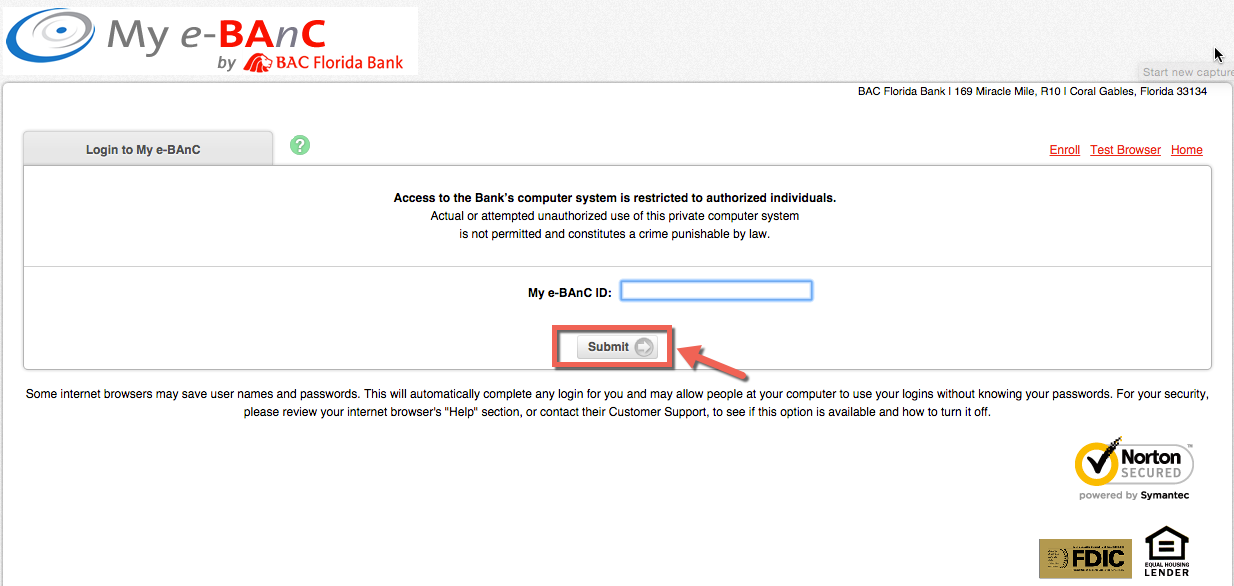 Step 4: You will be directed to enter your password and then click the 'Submit' button
You have successfully logged into your account.
FORGOTTEN USERNAME/PASSWORD
If you are unable to login to your account because you have forgotten your username or password contact the bank directly by telephone. The Customer Service telephone number is 305-789-8077. You will be given specific instructions on how to retrieve your username or reset your password.
HOW TO ENROLL
You must enroll for the BAC Florida Bank Internet Banking before you can use this service. Enrolling is easy! Please be advised that only customers with existing accounts can enroll for the Internet Banking Service.
Step 1: Click on the link to be directed to BAC Florida Bank homepage BAC Florida Bank, a new window will be opened and the bank homepage will be displayed. Click on the 'Internet Banking' link from the Sign In…drop down window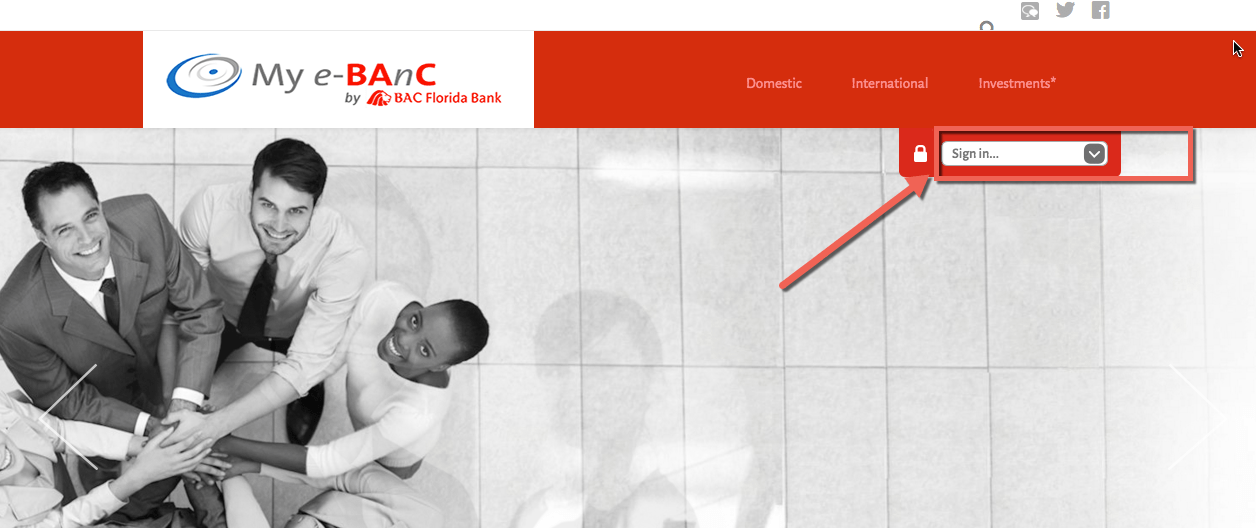 Step 2: Now click on the 'Enroll' link

Step 3: Read through the BAC Florida Bank Internet Agreement and click on the "I Agree" button to proceed with the enrollment process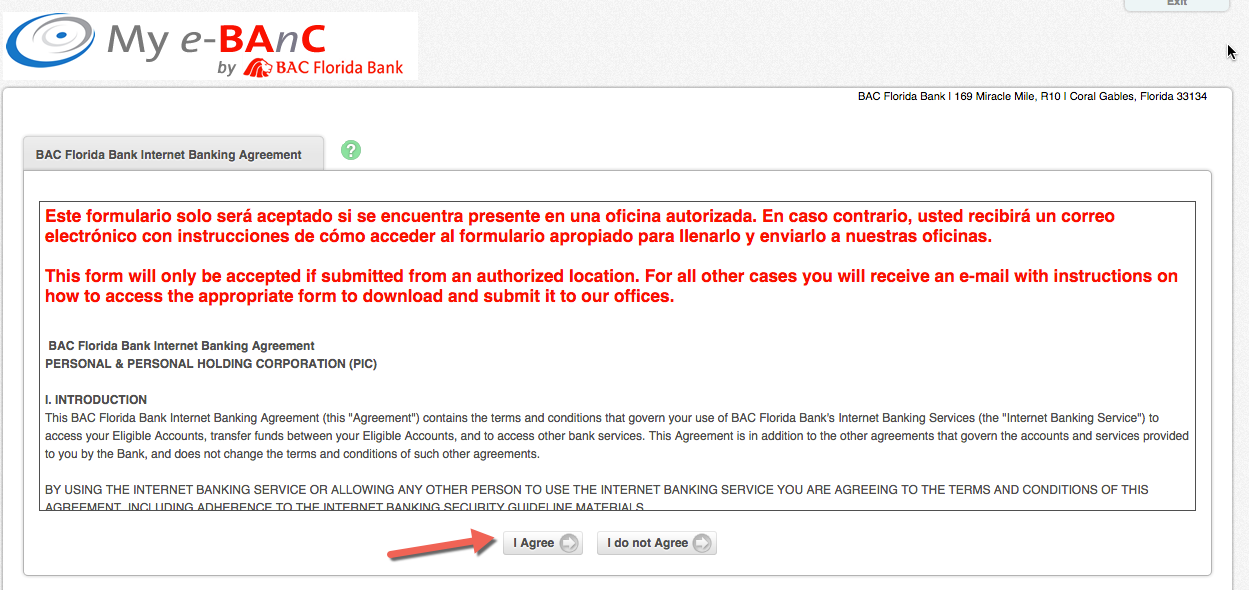 Step 4: Complete the Verification Information Form and click 'Continue'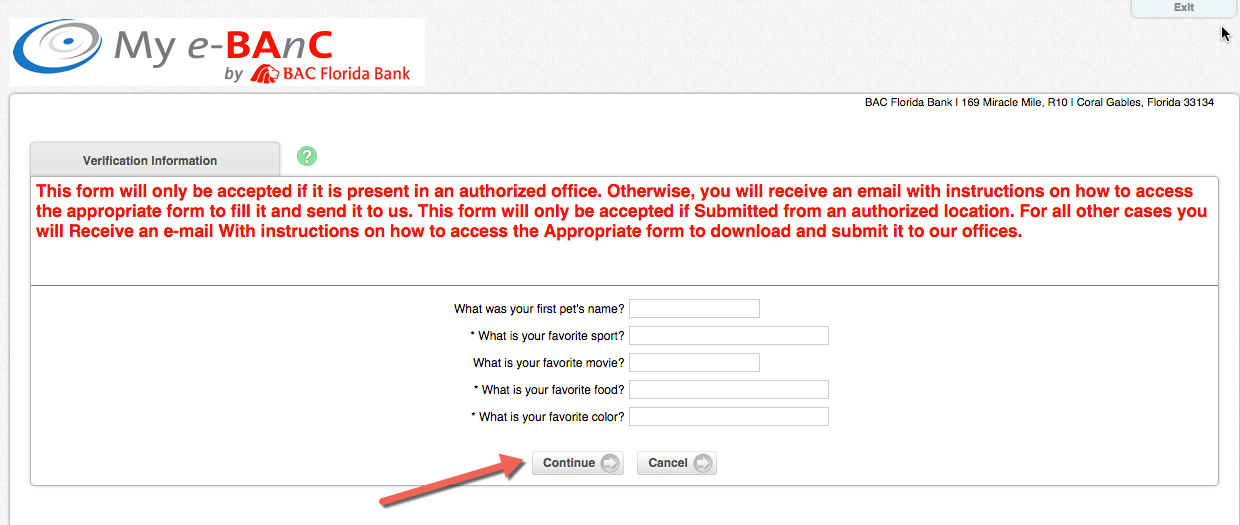 Step 5: Complete the Personal Information Form and click 'Submit'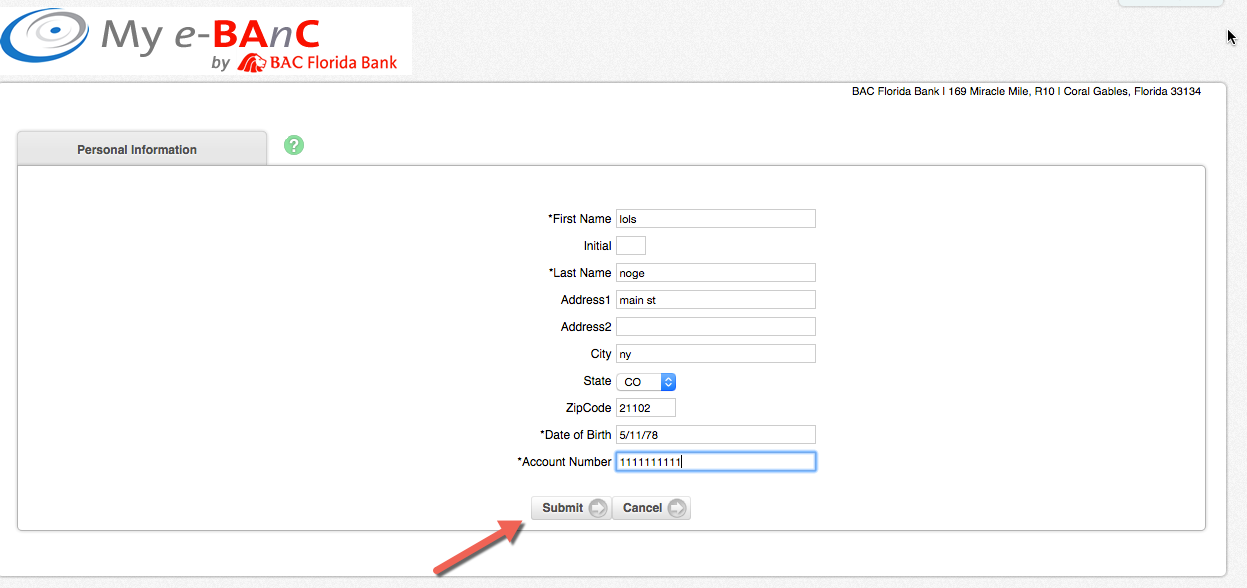 Step 6: You are directed to a new page confirming you have successfully submitted the enrollment forms